Environmental Science & Technology 2018
Welcome Message
On behalf of the 2018 Environmental Science & Technology (ES&T) Conference Organizing Committee, we look forward to welcoming you to Vienna, Austria! We are glad you are coming to Vienna to be with us at the conference. As many of you know, the ES&T Conference offers you many opportunities to learn, to listen to the world's most cutting-edge environmental research, to develop life-long professional relationships, and to have fun. Over those three days, the world's leading professionals will discuss new methods of environmental practice and research, dialogue on the environmental challenges and successes of the 21st century, and look ahead to the next decades of environmental stewardship. The Organizing Committee continually endeavors to create what we think is an exceptional technical program at an outstanding value. Our goal is to create a Conference program that speaks to the state of global environmental practices and includes varied topics of interest to environmental professionals from across Europe, North and South America, and beyond.
We trust you will submit an abstract showcasing your latest research or project successes, and that you will take full advantage of the technical sessions presented by your colleagues who have already generously volunteered their time and expertise. This is also your opportunity to connect with state-of-the-practice professionals and to reconnect with your friends and colleagues. Take time to review the Advanced Program. You'll see that the 2018 Conference program will offer new and enhanced professional tracks, panel discussions, excellent keynote speakers and planned walking tours, among other activities.
We want to personally thank the speakers, moderators, and other volunteers who are participating in the planning of this conference. Everyone's energy is endless and everyone's positive attitudes have amazed us throughout the year. We are confident that the Conference Organizing Committee's hard work is evident in the excellent technical program and social events we are developing that you will experience. Thank you for participating in the 2018 ES&T Conference. We look forward to your presentations and comradery. We know you will enjoy your time in Vienna and experience a renewed sense of purpose and passion for the environmental professions. See you soon!
Sincerely,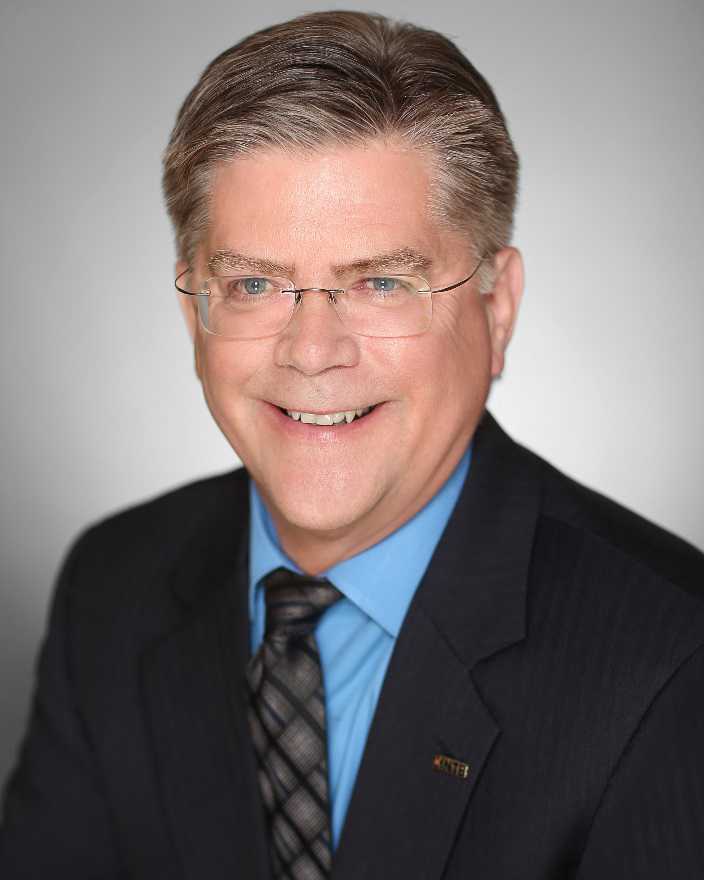 Ron Deverman, AVP
ES&T Organizing Committee
About Conference
EuroSciCon is organizing meeting on Environmental Science & Technology 2018 is scheduled from March 29-31 at Vienna, Austria. Euroscicon is the UK based independent life science Events Company with predominantly business and academic client base.
The 2018 meeting promises to be a dynamic and informative event and going to explore the issues, innovations and integrated approaches towards environmental sustainability, the speakers are a multidisciplinary gathering of globally perceived specialists that speak on Join the race to make the world a greener place!!
This is 3-day Meeting and you can participate in a number of educational formats including General Sessions, Poster Presentations, and Workshops/Symposium, Meet-the-Professor Sessions, Oral Presentations and other interactive and informal exchanges.
Topics will cover the latest advances in the Restoration Ecology, Earth Science and Climate Change, Renewable energy, Agricultural Production Systems & Agribusiness, Environmental Chemistry, Environmental Legislation and many more.
We trust you will discover the Meeting beneficial, enlightening and agreeable. We want to thank all EuroSciCon Members and participants whose commitments and cooperation have been basic to the accomplishment of the association!!
About Vienna, Austria
Vienna is the capital of the Republic of Austria and one of Europe's most visited cities. Vienna owes much of its charm and rich history to its splendid location on the banks of the beautiful Danube River. For centuries the gateway between West and East Europe, it was the natural nucleus of the once sprawling Habsburg Empire, and to this day remains Austria's most important commercial and cultural hub. Vienna continues to attract visitors with its many great historic sights, as well as for its busy program of events and entertainment. With an unmistakably cosmopolitan atmosphere, it retains a distinctive charm and flair, an effect accentuated by its fine old architecture, its famous horse-cabs as well as its splendid street-side cafés with their Viennese coffees and treats.
Top Attractive Places to Visit in Vienna
A Ring Tour : This is the road surrounding the inner city of Vienna with some of the most famous sight like the Opera House, Hofburg Palace, Parliament and City Hall.
St. Stephen's Cathedral : Vienna's most important Gothic edifice and the cathedral church of the archbishopric since 1722, St. Stephen's Cathedral is a must-see.
Schönbrunn Palace and Gardens : The spectacular 18th-century Schönbrunn Palace is worth visiting not only for its magnificent architecture, but also for its beautiful park-like setting. One of Vienna's top attractions, this Baroque palace contains more than 1,441 rooms and apartments, including those once used by Empress Maria Theresa.
The Vienna State Opera House : One of the world's largest and most splendid theaters, the Vienna State Opera House (Wiener Staatsoper) has hosted many of the world's most prominent composers, conductors, soloists, and dancers.
Looking forward to see you in Vienna, Austria!!
Scientific Sessions
We are going to cover the following major scientific sessions in Environmental Science & Technology conference which is going to held in Vienna, Austria from March 29-31, 2018.
Your suggestions related to the conference will be highly appreciated!!
Earth Science and Climate Change
Earth and environmental sciences cover all aspects of Earth and planetary sciences, and broadly encompasses solid Earth processes, surface and atmospheric dynamics, Earth system history, climate change, marine and freshwater systems, and ecology. It also considers the interactions between humans and these systems. Current research includes: Understanding astronomical forcing of climate change records as recorded in oceanic sediments, Change in the magnitude and mechanisms of global temperature variability with warming , Biogeochemical cycling of stable isotopes and elements in marine and terrestrial systems, applying geochemical methods for conducting societally relevant research and many more. Warming of the climate system is unequivocal, as evidenced by increases in global average air and ocean temperatures, the widespread melting of snow and ice, and rising global average sea level. The scientific opinion is expressed in synthesis reports, by scientific bodies of national or international standing, and by surveys of opinion among climate scientists.
Climate change impacts on agriculture
Effects of CO2 on plant growth
eGain forecasting
Impacts of Toxicology
Climate Hazards
Ecosystem based adaptation
Restoration Ecology
In the scientific study Restoration ecology is the practice of renewing and restoring degraded, damaged, or destroyed ecosystems and habitats in the environment by active human intervention and action. There is consensus in the scientific community that the current environmental degradation and destruction of many of the Earth's biota is considerable and is taking place on a "catastrophically short timescale". Estimates of the current extinction rate is 1,000 to 10,000 times more than the normal rate. For many people, biological diversity, (biodiversity) has an intrinsic value that humans have a responsibility towards other living things and an obligation to future generations. Current research includes : A synthesis of soil carbon and nitrogen recovery after wetland restoration and creation in the United States, Comparing the plant diversity between artificial forest and nature growth forest, Deep carbon storage potential of buried floodplain soils etc.
Causes of Environmental Degradation
Consequences of Environmental Degradation
Restoration of Degraded Ecosystems
Forest Lands
Restoration of Agricultural Lands
Renewable Energy
Renewable energy - wind, solar, geothermal, hydroelectric, and biomass which provides substantial benefits for our climate, our health, and our economy. The United States currently relies heavily on coal, oil, and natural gas for its energy. Fossil fuels are non-renewable, that is, they draw on finite resources that will eventually dwindle, becoming too expensive or too environmentally damaging to retrieve. In contrast, the many types of renewable energy resources-such as wind and solar energy-are constantly replenished and will never run out.
Growth of renewables
Economic trends
Hydroelectricity
Wind power development
Solar thermal
Photovoltaic development
Photovoltaic power stations
Agricultural Production Systems & Agribusiness
Agricultural development includes technological and institutional change as factors endogenous to the economic system. Modern agronomy, plant breeding, agrochemicals such as pesticides and fertilizers, and technological developments have in many cases sharply increased yields from cultivation, but at the same time have caused widespread ecological damage and negative human health effects. Selective breeding and modern practices in animal husbandry have similarly increased the output of meat, but have raised concerns about animal welfare and the health effects of the antibiotics, growth hormones, and other chemicals commonly used in industrial meat production. Genetically modified organisms are an increasing component of agriculture, although they are banned in several countries. The UN's Food and Agriculture Organization (FAO) operates a section devoted to agribusiness development which seeks to promote food industry growth in developing nations. Examples of agribusinesses include seed and agrichemical producers like Dow Agro Sciences, DuPont, Monsanto, and Syngenta; AB Agri (part of Associated British Foods) animal feeds, biofuels, and micro-ingredients, ADM, grain transport and processing; John Deere, farm machinery producer; Ocean Spray, farmer's cooperative; and Purina Farms, agritourism farm.
Agricultural Engineering
Agricultural Advanced Machines
Impacts on Nutrition
Quality and resource use efficiency
Agricultural marketing
Industrial agriculture
Land banking
Soil Fertility & Nutrient Management
Soils account for the largest terrestrial pool of carbon and have the potential for even greater quantities of carbon sequestration. Typical soil carbon (C) stocks used in global carbon models only account for the upper 1 meter of soil. Inorganic fertilizers are generally less expensive and have higher concentrations of nutrients than organic fertilizers. Also, since nitrogen, phosphorus and potassium generally must be in the inorganic forms to be taken up by plants, inorganic fertilizers are generally immediately bioavailable to plants without modification. Continuous use of acidic or salty synthetic fertilizers, insecticides, fungicides and herbicides disrupts the delicate balance between the three components of soil fertility. Competing land uses and extensive degradation are rapidly depleting the amounts of soils and water available for food production. Technologies in soil remediation or soil washing are being developed to remove anthropogenic contaminants from soils in an effort to benefit commercial agriculture and wild flora and fauna. Soil is the basis for agriculture and farming.
Nutrients in soil and their functions in plants
Soil Quality
Soil Degradation
Soil Pollution Control
Approaches for Maintenance of Soil Quality
Policy Measures to Improve Soil Quality
Bio-Assessment and Toxicology
Ecological quality incorporates the common habitat and additionally the fabricated condition, for example, air and water virtue or contamination, commotion and the potential impacts which such attributes may have on physical and mental health. Environmental Toxicology focussed on faunal groups (fish, mollusks, insects and crustaceans). Specific foci include endocrine toxicology, nuclear receptors, thermal biology, toxicology and physiology of metals, conservation biology, and the environmental fate of chemicals (chemical speciation, sampling and analytical methods, bioavailability). It Provide a platform to public and entrepreneurs to address queries and concerns regarding safety/toxicity of chemicals, additives and products.
Human Exposure
Bio-response and Ecotoxicology
Bioavailability and Bio-accumulation
Microbiology and Microbial Degradation
Bio-fuel development
Environmental chemistry
Environmental chemistry includes how the uncontaminated condition functions, which chemicals in what fixations are available normally, and with what impacts. Without this it is difficult to precisely consider the impacts people have on nature through the arrival of chemicals. Environmental chemists draw on a scope of ideas from science and different natural sciences to aid their investigation of what is occurring to a compound animal groups in the earth. Vital general ideas from science incorporate understanding concoction responses and conditions, arrangements, units, testing, and diagnostic system.
Environmental Segments
Toxic Chemicals in Environment
Thermal and visual pollution
Control Techniques for pollutants
Environmental Engineering
Environmental engineering can also be described as a branch of applied science and technology that addresses the issues of energy preservation, protection of assets and control of waste from human and animal activities. Furthermore, it is concerned with finding plausible solutions in the field of public health, such as waterborne diseases, implementing laws which promote adequate sanitation in urban, rural and recreational areas. It involves waste water management, air pollution control, recycling, waste disposal, radiation protection, industrial hygiene, animal agriculture, environmental sustainability, public health and environmental engineering law. It also includes studies on the environmental impact of proposed construction projects.
Carbon Abatement Technologies
Solid waste management
Hazardous/E-waste management
Industrial Waste Treatment and Waste Minimization
Radioactive Waste
Environmental Assessment and Planning
Environmental impact assessments are intended to identify the potential impacts of a project in the early planning stages, as well as any alternatives or mitigation measures. The environmental planning assessments encompass areas such as land use, socio-economics, transportation, economic and housing characteristics, air pollution, noise pollution, the wetlands, habitat of the endangered species, flood zones susceptibility, coastal zones erosion, and visual studies among others, and is referred to as an Integrated environmental planning assessment. It is the ability to analyze environmental issues that will facilitate critical decision making. A major goal of environmental planning is to create sustainable communities, which aim to conserve and protect undeveloped land.
EIA as Management Tool
Environmental Audit
Environmental Economics
Environmental Planning
Demographic Consideration
Development Indices
Environmental Biostatistics
Natural Biostatistics concentrates on measurable and logical research issues in the zone of the earth and wellbeing and incorporates ecological wellbeing, prescription, climatic demonstrating, the study of disease transmission, and biostatistics. Environmental statistics is a wide teach extending from how and what to test, through to demonstrating impacts on human and biological community wellbeing and eventually to giving forecasts of what changes may occur in future. Measurable system being utilized incorporate time arrangement investigation, spatial displaying, Bayesian strategies, wavelet examination, outrageous esteem demonstrating and non-parametric (especially relapse and added substance) modelling.
Tabular Form of Data Presentation
Basics Laws of Probability
Regression Analysis
Random Variable and Probability Distribution
Current Enforcement Statistics
Beach Water Quality Trendlines
Noise Exposure Statistics
Environmental Legislation
Ecological law is an unpredictable gathering of laws and controls which work to direct the connection of human life to the regular habitat. Natural laws comprise of bargains, traditions, statutes and directions. Regularly ecological law falls under custom-based law. The reason for ecological law is to secure and save the earth. There are two primary subjects of ecological laws, control of contamination, and the preservation and administration of land. Environmental laws need to consider everything, from the air we breathe to the natural resources we rely on to the plants and animals that share this world with us. The federal Environment Protection and Biodiversity Conservation (EPBC) Act, administered by the Department of the Environment, covers the assessment and approval process of national environmental and cultural concerns.
Environmental Provisions
Hazardous Wates ( Management & Handling)
Wildlife Protection
Forest Conservation
Anti-Pollution: Acts & Amendments
Environmental Protection Act
Plant Protection
Fertilizers – Use and Legislation
Public Liability Insurance
Environment Technology and Innovation
Environment Technology is utilized to portray supportable vitality era innovations, for example, photovoltaics, wind turbines, bioreactors, and so forth. Manageable advancement is the centre of ecological advances. The term natural advancements are additionally used to portray a class of electronic gadgets that can advance economical administration of assets. Focusing on the development of clean and innovative technological solutions and their markets, the goal is to address energy and environment related challenges, especially those facing the developing world. For this it relies on global collaborations and multidisciplinary approaches together with its rich knowledge base gained through developing suitable solutions for diverse applications and user groups.
Electric Cars
Biofuels
Biomaterials
Organic batteries
Nuclear innovations
Solution-focused GPS
Crowdsourcing
Tree root protection
Learn More
Global Top Environment Universities
USA Environment Universities
Harvard University | Massachusetts Institute of Technology | Stanford University | EurosCicon Conferences | University of California Berkeley | California Institute of Technology | Johns Hopkins University | University of California San Francisco | EuroSciCon Conferences | Yale University | Princeton University | Scripps Research Institute | Cornell University | Duke University | Euroscicon | Washington University in St. Louis| Columbia University | Rockefeller University | University of California San Diego | University of Chicago | University of Wisconsin Madison | University of Michigan | University of Pennsylvania | University of Washington | North western University | Vanderbilt University | Emory University | University of Texas | Brown University | EuroSciCon | Indiana University | University of Arizona | Ohio State University | University of Alabama | University of Pittsburgh | Michigan State University | University of Virginia | EuroSciCon Conferences | Arizona State University| Brandeis University | Georgia Institute of Technology | University of Florida | Purdue University | University of Maryland | New York University | University of Utah | University of Kansas | University of Rochester | Colorado State University | Boston University | Florida State University | Wesleyan University | EuroSciCon Conferences | Miami University | Albany Medical College | EuroSciCon | EuroSciCon Conferences |
European Environment Universities
University of Oxford | University of Cambridge | University of Copenhagen | University College London | Imperial College London | Swiss Federal Institute of Technology Zurich | University of Zurich | Karolinska Institute | University of Munich | University of Edinburgh | Pierre and Marie Curie University | EuroSciCon Conferences | Heidelberg University | University of Manchester | Catholic University of Leuven | University of Helsinki | Freie Universität Berlin| Utrecht University | Uppsala University | EuroSciCon Conferences | Wageningen University and Research Center | Humboldt-Universität zu Berlin | University of Groningen | EuroSciCon | University of Barcelona | Technical University of Munich | Leiden University | University of Basel | University of Strasbourg | Ghent University | King's College London | University of Geneva | EuroScicon | University of Dundee | Lund University | Johann Wolfgang Goethe University Frankfurt am Main| University of Göttingen | University of Freiburg| Stockholm University | University of Gothenburg | University of Sheffield | Eberhard Karls University, Tübingen | University of Padua | University of Würzburg | Université Paris-Sud | University of Vienna | University of Bristol | Free University of Brussels | University of Milan| University of Amsterdam | University of Nottingham | University of Hamburg | University of Oslo | University of Leeds |University of Birmingham | University of Southampton | University of Bern | University of Cologne | EuroSciCon Conferences |Medical University of Vienna |University of Münster | University of Lisbon | University College Dublin | University of Aberdeen | University of Liverpool | Trinity College Dublin | Delft University of Technology| Bielefeld University | University of Leipzig | Cardiff University | EuroSciCon | University of York | University of Regensburg | University of Warsaw | EuroSciCon Conferences |
Asian Environment Universities
University of Tokyo | National University of Singapore | Kyoto University | Peking University| Tsinghua University | Weizmann Institute of Science | Osaka University | Seoul National University | Shanghai Jiao Tong University | Fudan University | Zhejiang University | Tel Aviv University | EuroSciCon | Hebrew University of Jerusalem | University of Hong Kong | Tohoku University | Nanyang Technological University | Korea Advanced Institute of Science and Technology| Hokkaido University | National Taiwan University | Keio University | Shandong University | Nagoya University | Sungkyunkwan University | Yonsei University | EuroScicon | Kyushu University | Sun Yat-sen University | Huazhong University of Science and Technology | EuroSciCon Conferences | Wuhan University | University of Science and Technology of China | Tokyo Institute of Technology | Tokyo Institute of Technology | King Abdulaziz University | National Cheng Kung University | EuroSciCon Conferences | Kobe University | Korea University | Pohang University of Science and Technology | EuroSciCon Conferences | Indian Institute of Science | Nankai University | Tongji University | King Saud University | EuroSciCon | Nanjing University | Harbin Institute of Technology | University of Tsukuba| Kyung Hee University | Sichuan University | Xiamen University | Chonnam National University | Jilin University | Central South University | University of Tehran | Aligarh Muslim University | Chinese University Hong Kong | EuroSciCon Conferences | University of Delhi | South China University of Technology | Waseda University | Okayama University | Southeast University |Soochow University | EuroSciCon | Mahidol University | Hiroshima University | EuroSciCon Conferences | Tianjin Medical University | Kanazawa University | Tehran University of Medical Sciences | Kumamoto University | Kyungpook National University | National Yang-Ming University | China Medical University Taiwan | EuroSciCon Conferences |
Australia & NewZealand Environment Universities
University of Queensland Australia | University of Melbourne | University of Sydney | EuroSciCon Conferences | Monash University | University of New South Wales | University of Western Australia | University of Auckland | EuroScicon |University of Otago | University of Adelaide | Australian National University | University of Queensland Australia | EuroSciCon Conferences |
Societies of Environmental Sciences:
National Society of Professional Engineers | EuroSciCon Conferences | Water Environment Federation (WEF) | American Academy of Environmental Engineers (AAEE) | Association of Environmental Engineers and Scientists (AEES) | International Water Association (IWA) | American Solar Energy Society | Northeast Sustainable Energy Association |EuroSciCon| Scientists and Engineers for a Better Society | Interdisciplinary Environmental Association (IEA) | EuroSciCon Conferences |The United Nations Educational, Scientific, and Cultural Organization | Commission (IOC) of UNESCO | Global Directory of Marine and Freshwater Professionals | Internetwork for Sustainability (iNSnet) | Scientific Committee on Problems of the Environment | The Ecological Society of America Homepage | The Environmental Protection Agency | The Occupational Safety and Health Administration | The Consortium for International Earth Science Information Network | North American Lake Management Society | Valuing Nature Network | International Lake Environment Committee Homepage |EuroScicon| Great Lakes Information Network | The U.S. Geological Survey Homepage | The U.S. Fish and Wildlife Service | National Centre for Biotechnology Information | Scripps Institution of Oceanography Library - Oceanography | North American Association for Environmental Education | Amazon Environmental Research Institute | Environmental Protection Agency | Institute of Ecology and Environmental Management | Natural Environment Research Council, UK| EuroSciCon | EuroSciCon Conferences |
Related Conference of Environmental Science
World Conference on Ecology March 19-20, 2018 Berlin, Germany | EuroSciCon Conferences | 5th World Congress and Expo on Green Energy June 14-16, 2018 London, UK | 8th World Congress and Expo on Recycling June 25-26, 2018 Berlin, Germany | 4th International Conference on Pollution Control & Sustainable Environment July 26-28, 2018 Rome, Italy | EuroSciCon Conferences | 5th World Conference on Climate Change October 4-6, 2018 London, UK | Annual Congress on Soil Sciences Dec 4-5, 2017 Madrid, Spain | 12th Edition of International Conference on Oceanography & Marine Biology, June 28-29, 2018, Berlin, Germany | EuroSciCon | EuroSciCon Conferences |
Related Journals of Environmental Science
Journal of Pollutionff Eects & Control | Journal of Earth Science & Climatic Change | Journal of Environmental & Analytical Toxicology | Journal of Petroleum & Environmental Biotechnology | Journal of Pollution Effects & Control | Journal of Environmental Analytical Chemistry | Journal of Ecology and Environmental Sciences | EuroSciCon Conferences |Journal of Hydrology: Current Research | Journal of Industrial Pollution Control | Journal of Irrigation & Drainage Systems Engineering | Journal of Civil & Environmental Engineering | International Journal of Waste Resources | Research Journal of the Water Pollution Control Federation | Journal of Sustainability of Water Quality and Ecology | Journal of Environmental Pollution | Journal of Water Quality, Pollution and Health | Journal of Water Chemistry and Technology | Journal of Water, Air, & Soil Pollution.| EuroSciCon | EuroSciCon Conferences |
Related Job Opportunities in Environmental Science
Environmental education officer.